I know, the original say differently. Si vis pacem, para bellum (if you want peace, prepare for war). But that was supposedly taken from a Roman military book. And military men who don´t want war are like pianists who hate Steinways, right?
According to popular wisdom if you want peace you prepare for war. And if you want war you prepare for, I suppose, war. Whatever you do, you prepare for war. Boring!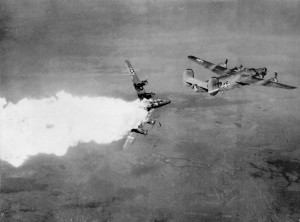 It is said that soldiers returning from war have a hard time getting used to everyday life where nothing really exiting ever happens. And so the beat goes on.



 When will peace ever get a chance if we always prepare for war? Well, individual peace need not wait so long. Listen to a master of the inner kind.
"Look at the net and its many contradictions. You do and undo at every step. You want peace, love, happiness, and work hard to create pain, hatred and war. You want longevity and overeat, you want friendship and exploit. See your net as made of such contradictions and remove them — your very seeing them will make them go."
This is from Nisargadatta. If he had lived today he might have said "matrix", not net. One could also say: Look at the Net, and all ITS contradictions. All the spam, the virus, the salesmanship and the SEO hunt, all the noble projects, the Hunger site (helping people without having to get up from your chair, a philanthropic wet dream), etc. Well, Internet originally started from a military idea (Arpanet) so we shouldn´t be surprised.
Here a dialogue with a student:
S:  I am familiar with the general sense of what you say. I do not crave for more knowledge. All I want is peace.
N: You can have for the asking all the peace you want.
S:  I am asking.
N: You must ask with an undivided heart and live an integrated life.
S:  How?
N: Detach yourself from all that makes your mind restless. Renounce all that disturbs its peace. If you want peace, deserve it.
S:  Surely everybody deserves peace.
N: Those only deserve it, who don't disturb it.
One contradiction here is working for outer peace with, or even through, inner war and restlessness (popularly called "passion" and such names).