I have written elsewhere about David Ackles. I bought his LP American Gothic after having read a great review of it in Melody Maker, I think.
I didn´t like it at first, always a good sign of a coming Discovery.
There is very much dark melancholy and even depression in his music, which I resonated strongly with back then. And I still regard him as a great artist, painting with dark colours, most often looking at the Yin side of life, observing the Shadow.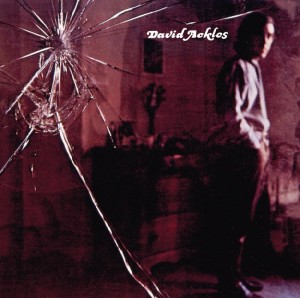 He has written my very favorite "protest song". Protest songs are generally about a crowd singing / shouting against this or that injustice. The tone is usually collective, the emotions crowd-emotions. Ackles has in the following piece captured the essence of protest without protesting, just by describing, softly and with irony, what happens to some of us when when we are cast out from the sphere of normal, "respectable" people.
Outsiders are one of his main themes, love songs is another branch. Here is a lovely one.
But we go back to dystopia. Here is one more dark song about the ugly side of life, tarnished by our disability to be humane to each other. Ah, the rash, thoughtless laughter, what a lacerating weapon it can be…
But let´s not part in darkness. Open the window wide so that fresh air can enter, with these lines:
Lend me a shack and I'll perform you
All kinds of happy songs to ease your pain.
Think of all we will gain.
We'll be sunny until it starts to rain. (from "California")