Sundays nowadays make me think of my time in New York.
When Sunday meant the Sunday edition of The New Your Times (almost a kilo of reading matter).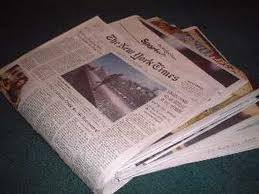 That's because I only read Facebook comments on Sundays. Their weight is open for discussion, but my Slim Line means that I don't do my usual Log and Run in 5 minutes-routine. I stay a bit longer.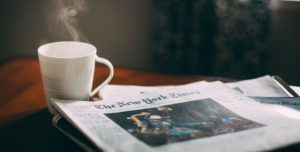 In this way Facebook almost becomes fun. Instead of drowning in a steady stream of attention-stealing distraction my Sunday turns into a little orgy, a slightly longer dip in the social media ocean.
As Paracelus said: Everything is poison and nothing is without poison. The dosage decides if it is poison.