There is a very valuable, and somewhat rare, quality for humans navigating through life: the ability to tell the difference between friend and foe.
Some people say nice things to us, others sharp, critical things. That is not enough for making the distinction, far too much black and white.
There are people who wish us well and only want our best and then there are others who are envious, mean and actually want our worst. (And of course a big spectrum in between.)
BUT  — the latter group quite often says nice things to us, while the former, far from always but sometimes (when they are what I would call real friends) can say very sharp and critical things. Which confuses things, a bit.
The real factor of distinction is whether the person wishes me well or not, not whether her words are sweet or pungent. Which is better, a sugary but forked tongue or plain critical speech?
Honest, well-meaning criticism from someone who wants our best is something rare in life, almost a luxury. It is so much easier to swallow criticism (what complications might not arise?) than to express it. Silence never hurt anybody, right? Maybe wrong.
By all means, defend yourself against enemies (if you have any), but don´t defend yourself against friends who give you difficult to swallow advice of the pungent kind.
They are perhaps your very best friends. Don´t confuse them with foes.
Don´t thank them with friendly fire.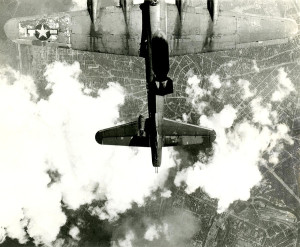 (Note the falling bombs in the picture.)