Once, when I was a kid, Christmas was about presents. Of course. What's in that package… and what's that BIG one over there?
Then Christmas went through many phases: a family affair, the stress of shopping mania, giving rather than getting presents, lonely Christmas, etc.
Now I would say that Christmas, the spirit of Christmas, is a scent. The smell of a Christmas tree, the old classic type that hasn't lost its aroma, is enough. Christmas is for the nose.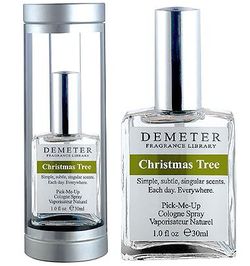 Talking about the nose, I notice something in the hall.
We know — though of course quickly forget since we quickly get used to it — that every apartment has it's own smell. Probably the result of the sum total of walls, paint, curtains, bed clothes, furniture, electronics (TV, stereo, etc), so on. Did I mention the piano?
In some apartments something lovely happens when you open the windows wide. The walls (I suspect) gives off an pleasant, old-world aroma in contact with the air from the outside.
This is one of the so called small joys of life that we (our intellect) easily forget. But the nose knows this.