Ett av mina favoritcitat kommer från filmen The Libertine.
"Anyone can oppose. It is fun to be against things. But there comes a time…."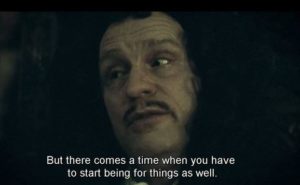 Icke desto mindre finns det även en tid för att vara emot. Att protestera, säga ifrån, slå näven i bordet och springa mot strömmen.
Och nu tänker jag på mentala strömmar.
Jag minns inte exakt vilket år det var, men i mitt förra liv brukade jag alltid besöka Bokmässan i Göteborg. Inte för att jag hade en bok ute, utan för att parta. Kvällarna på Park Lane var mycket njutbara, i det för mig för övrigt mycket torra svenska festklimatet.
Nå, ett år kände jag mig mogen för att vara sandwichman på Mässan. Det ÄR något visst med att gå som en levande reklampelare, särskilt (bara?) om man presenterar sitt eget budskap. Och det gjorde jag.
Budskapet och projektet hette A.U.M.M — Alternativa Utsläpp i den Mentala Miljön.
Detta år stod jag utanför själva mässlokalen. Min rock var överfull med rockslagsmärken, egen produktion. Lite tatuerade mannen. Jag har alltid gillat det korta uttalandet, aforismen.
Nå, här passade jag på att säga en massa småsaker, om stora, viktiga frågor. Notera att detta hände sig under de tidiga, vilda IT-åren. Därför handlar så mycket om IT.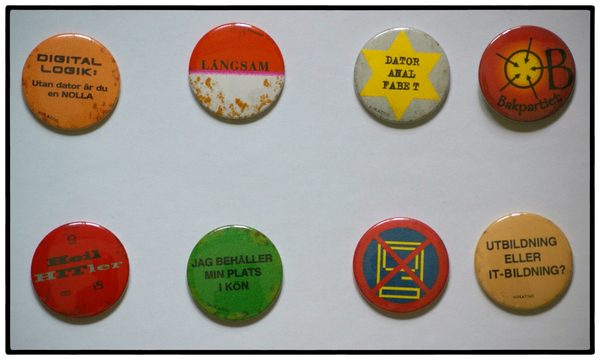 Detta var några av de tidigaste modellerna. Många är slutsålda och som ni ser är dessa slitna exemplar, nyss framplockade ur gamla gömmor.
Jag var inte omedveten om det provokativa i budskapet. Den som köpte den punkiga knappen "HEIL IT" och blev nerslagen fick pengarna (10 kr) tillbaka.
Och jag har inte övergett min AUMM-istiska gärning. Numera gör jag ofta små bilder med korta texter. Till exempel denna med Alice i Politikerlandet.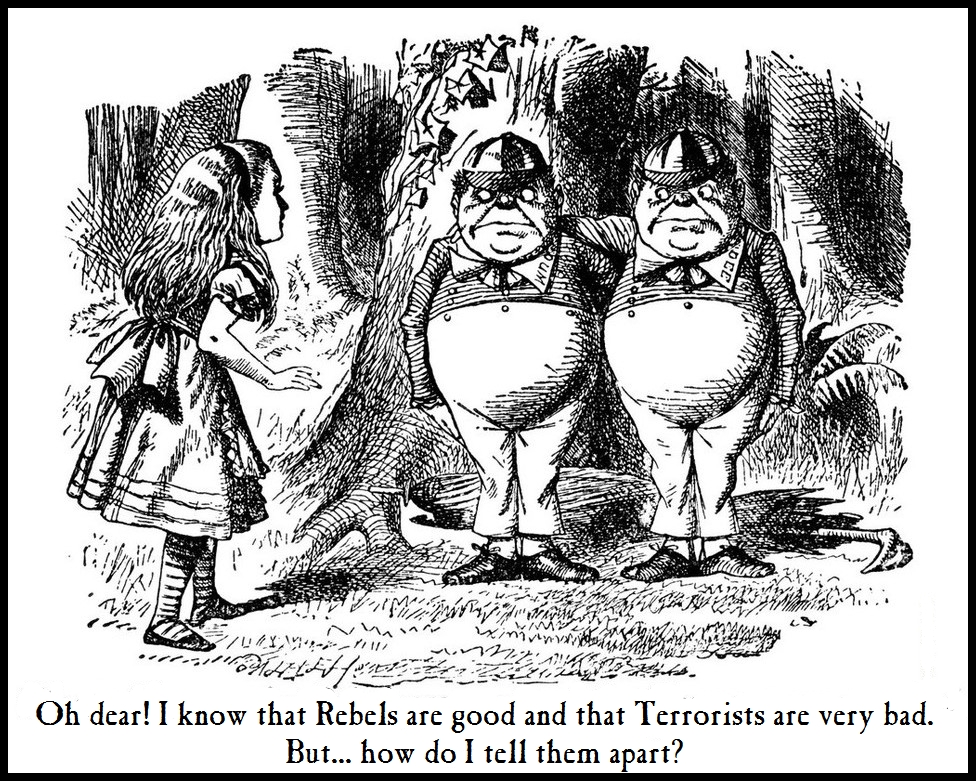 Eller denna med stränga dominatrixen Wikimama.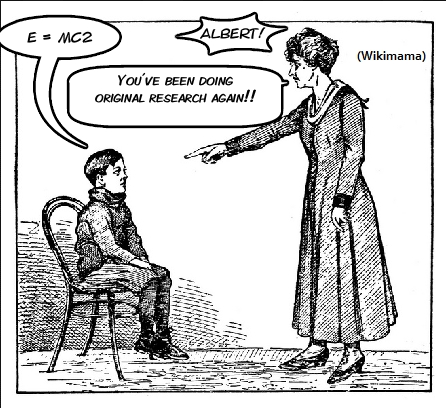 Fortsättning följer.