Jag har alltid sett något symboliskt i Sister Sledges låt "We are family". Bortsett från att den är en himla snygg diskolåt.
Familjefrågan har aktualiserat av en nyupptäckt. Snubblade över boken "Games people play" av Eric Berne vars titel jag har haft magasinerad i huvudet jag vet inte hur länge, men vars substans jag inte känt till.
(Det borde finnas ett särskilt namn för denna mentala kategori: Saker vi känner namnet på, samt kanske något litet mer, men som för övrigt är ett oskrivet blad. DOCK inbillar man sig ofta att man vet något om det, bara för att man inte står som ett fån när namnet kommer upp. Ett slags minimalism.)
Nå, Eric Berne visar sig vara en strålande bekantskap. Inte bara jag tycker det. Han var tydligen en stor inspiration till boken "I´m Ok, you´re OK" (som jag inte läst) samt till idéerna om "control drama" i boken "The Celestine Prophecy". Den senare har jag läst och finner modellen med kontroll drama mycket värdefull.
Jag ska bara lyfta fram en (men central) aspekt av Games people play, familjefrågan.


Som många andliga läror och folkliga traditioner ser Berne familjen (den inre familjen) som bestående av tre personer eller roller. Inte mamma, pappa, barn utan förälder, barn och så en till.
Så här förstår jag boken efter en veckas intensivt bläddrande i den.
Mycket av livets problem och tillkrångling kommer sig av teater. Då ska jag först säga att boken handlar om relationer, inte om vad som sker i mig eller dig solo, utan vad som händer när vi träffas, möts, pratar, umgås.
Teater alltså. I en pjäs har jag ett rollhäfte. Jag spelar hjälten eller boven eller någon annan figur, men jag är samma figur hela pjäsen igenom. Jag kan visst vara förvirrad och hoppa mellan vilka känslokast, rentav vara schizofren, men den allmänna regeln är: en person = en roll.
Så icke i den inre familjen. Där hoppar vi mellan roller, främst mellan rollen som barn respektive förälder.
Enligt Berne är det detta förvirrande rollhoppande som ställer till det för människan. "Ställer till" är för enkelt. Vi människor gillar ju komplikation och drama, att få skriva "It´s complicated" som Facebookstatus. Så vi (åtminstone vissa av oss) njuter i praktiken av att få ställa till det.

Hur går då detta rollspel till? Som jag förstår saken faller vi (orden "falla" och "trilla" känns adekvata) ibland in i rollen som barn, ibland som förälder.
I barnrollen spelar vi ut vår längtan efter att få vara hjälplösa, bli omhändertagna, ompysslade (bildliga blöjbyten), tar oss rätten att få skrika, gråta och skratta som vi vill, rätten att vara barnsliga och få vredesutbrott.
Vi lever ut alla våra inre protester och allt vår trots (glädjen i att säga NÄ!!!). Vi gläder oss åt att (bildligt) bajsa på oss, räcka ut tungan åt "vuxna" värden — och vuxna världen. "Vuxenpoäng" är totalt och fullständigt ointressant.
Så ungefär förstår jag barnet i dagsläget.
Föräldern är den andra polen. Han gillar att agera vuxen, ta ansvar (åtminstone synas ta ansvar), förmana, kritisera och ge goda råd. När man har barn på riktigt är denna roll viktig, och egentlig. Men den synes också viktig när man inte har barn. Då får andra — barn som vuxna, även folk som är äldre än vi — spela barnrollen. Och då kan vi verkligen "ställa till det".
Det som vad jag förstår ställer till det är att vi oscillerar — mellan två väldigt olika delar av oss, en hjälplös del och en vuxen, auktoritativ och hjälpande ("hjälpande") del. Barnet har noll koll medan föräldern har, menar han själv, total koll.
Vi får ut två sorters tillfredsställelse ur rollerna. Som barn slipper vi ansvar, vi får "bajsa på oss" medan någon annan (hoppas man) tar hand om blöjan, vara anarkister, få visa fingret till hela den gråa, trista, fantasilösa vuxenvärlden. (I den meningen levde jag själv ut mitt frihetsälskande barn.)
Belöningen i den andra polen är att vi får känna oss kloka, rentav visa. Det finns en särskilt njutning i att vara den som vet hur det är, hur saker ska göras, vad som är möjligt och omöjligt. Dessutom finns en njutning i att få förmana andra, rentav skälla ut dom såsom varande dumma. En von oben-känsla som kan vara nog så stark, om än pinsam att erkänna. (Hittas i hög grad hos professorer, så kallade skeptiker (oj, så härligt att slå andra på fingrarna och informera dom om att de HAR FEL!) m.fl.)
Och så håller vi på, växlar och hoppar mellan att vara den som Förstår och den som Skiter i allt och inte kan någonting.
Det låter som en såpa och är kanske det också.
Vi människor får ut mer eller mindre av spektaklet. Vissa tröttnar på pjäsen och längtar efter något nytt på repertoaren, andra njuter i stora drag (utan att nödvändigtvis erkänna detta. Se bara med vilken entusiasm och inlevelse vissa klagar, gnäller och ojar sig. Det kan inte BARA vara jobbigt att spela rollen som den förfördelade. Hela minoriteter har utvecklat denna roll till fullkomligt virtuoseri.).


Hur går man då vidare? Det verkar inte helt lätt att byta pjäs. Överallt i samhället hittas detta rollspel i alla möjliga varianter och konfigurationer. Vissa spelar mest föräldern, andra mest barnet, och vissa hoppar hit och dit. En relation mellan två personer blir därmed lätt en kvartett där båda parternas barn resp. förälder trasslar in sig i "fyrsamhet". Kanske intressant, möjligen bara skitjobbigt.
Saken kan låta som en rätt hopplös och åksjukeframkallande berg och dalbana eller rondell. Men det fanns ju en tredje person i familjen? Däri ligger hopp.
Berne kallar denna tredje part för Adult, alltså den vuxne. Medan både barnet och föräldern involverar sig i otaliga spel (det är dessa som gett namn åt boken), är den vuxne spelfri.
Eller spelberoendefri.
Berne liknar den vuxne, intressant nog, vid en dator. Vad datorer än är så verkar de åtminstone (än så länge) rätt befriade från det slags dramatik som många människor ägnar sig åt. De blir inte förbannade, sårade, svartsjuka, trotsiga, elaka. De behöver inte denna skylt.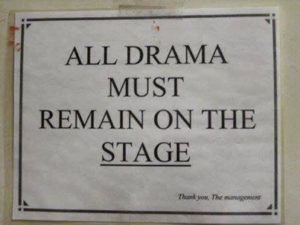 Jag är ingen vän av AI och tycker att allt aktuellt snack om robotar och hur mycket de kan hjälpa oss låter som en föraning av Skynet (Terminator). Men om vi glömmer robotar och datorer ett tag — en människa som inte kan bli förbannad, sårad, svartsjuk, trotsig och elak låter rätt underbart. Och vuxet.
Däri ligger hoppet, enligt Berne, och det känns lätt att hålla med. Visst kan det vara skönt att stå på scenen och spela Hamlet eller Godot eller någon annan roll. (För mig personligen, att vara föreläsare, pianist, filosof eller hovnarr.) Men jag tror inte att skådespelaren vill ta med sig rollen hem ett längre tag, bli inlåst i den, tvingas spela den mot sin vilja. Han vill kunna vara en vanlig människa också, inte bara aktör.
Att bottna i vår vuxna region, avsluta pjäsen, tvätta av sig sminket, hänga in kläderna och peruken i logen och gå hem — det kan vara början på en helt ny och bättre (och smakligare) pjäs.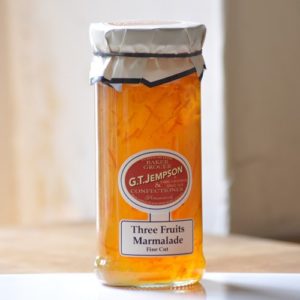 Berne talar om tre frukter av att lokalisera och upphöja den vuxna till huvudroll: Medvetenhet, spontanitet och intimitet.
A) "Awareness means the capacity to see a coffeepot and hear the birds sing in one's own way, and not the way one was taught."
B) "Spontaneity means option, the freedom to choose … liberation from the compulsion to play games and have only the feelings one was taught to have."
C) "Intimacy means the spontaneous, game-free candidness of an aware person, the liberation of uncorrupted Child in all its naiveté living in the here and now."
Inga dåliga frukter. [Nu närmar vi oss textens slut, och som erfaren skribent vet jag att Föräldern gillar att få det sista (myndiga) ordet. Ska han få det även denna gång? Eller kanske det trotsiga motvallsbarnet…?]
Som sagt inga dåliga frukter. Kanske har vi ledsnat på smaken av uttjatat familjedrama och är redo för att uppleva nya färger, dofter och smaker.
Och nu, disko!
PS: Det behövs inte två individer för spelet mellan Barn och Förälder. Det går bra på ensamhand också, precis som i kortspel.